10 Solo Travel Tips For Beginners & 30+ Things To Consider
Before, I had never traveled solo. I always go with my friends, and we always travel in a group. Honestly, I did not think of traveling without them. Honestly, I was afraid to travel alone. Well, aside from getting lost or scammed, I did not like the feeling of having no one to be with when away from home.
At the same time, I liked being in a group because we split expenses with my fellows. It is cheaper, I thought. However, being with them, there are just a lot of considerations. I do not take that negatively. But, of course, sometimes I really want to do what I like.
One day, we randomly talked about solo traveling. They talked about how liberating it is to feel once you have made it. That's when my curiosity kicked in.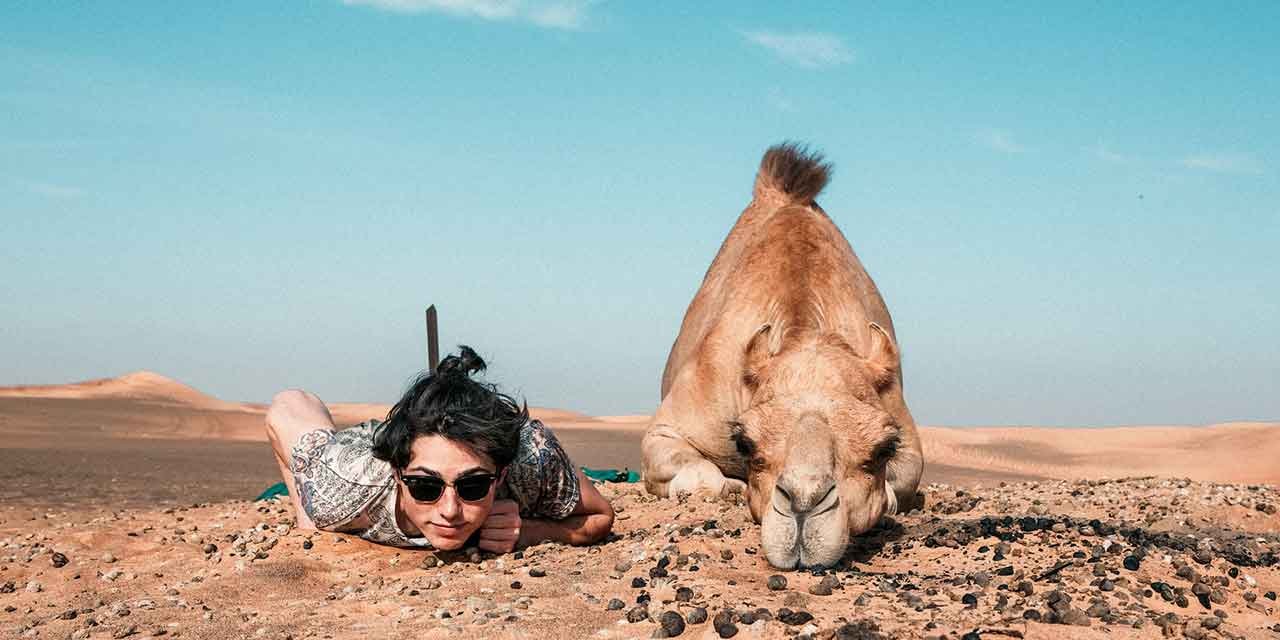 Months later after, after that conversation. I booked myself a flight to Vietnam with no one else but myself. After some other solo travels, I realized these 10 lessons listed below. I hope these help other newbies make their first "liberating" moment as a traveler.
First Solo Travel Tip: Research and more Research
Traveling alone in a foreign country feels exhilarating yet terrifying, especially if it is your first time. 
Familiarizing yourself with your destination surely will clear out many of your fears. For those who haven't been traveling alone, I bet you are thinking of the scenario of getting lost. There are these questions that lie in your heart too:
"What if I get mugged?"
"Can I still go back home if I run out of money?"
"Will I be put into jail if I violated a rule I am completely clueless about?"
Well, that's the reason why you should research. So you can plan ahead of time the actions you will do once you get in trouble or whatever it could be.
Checklist for your research
See your destination as a country.
Travel advisory – You need to be keen and updated with the current happenings around the world. Always double-check the destination (1) from your local government advisory sites and (2) through the government websites of your destination.
Tourist visa – If you are coming from a developed nation, you do not have to worry about entering many countries. However, take note of the duration of the effectiveness of your visa. Research it ahead of time. You would want to book reservations outside your stay at your destination.
The language – You can install all the language-translating apps on your smartphone. But those applications do not guarantee that the locals would understand the translations. Some people have dialects, which could pretty much screw these language translation apps down useless. If you are going to a non-English speaking country, it might be best to get a guide.
Culture, clothing, and etiquette – Going to another country is like going to a stranger's house. You have to follow the norms and show some respect or be kicked out. When we show respect for their culture, we manifest the characteristics of a good traveler. Besides, we do not want to give a bad name to your nationality, right?
Cuisine – When we were in China, we struggled to find food that we could eat. Although we eat rice as well, Chinese cuisine just doesn't resonate with my taste. We always end up eating at a convenience store. I know, I know, eating their food is part of traveling. However, Tasting other cuisine is different from satisfying the tummy. So research well the food you can eat in your destination country!?
Local currency – Before, I had no clue how currency exchange works. I did not know that foreign currency exchange stores take a bit of your money when you use their service. Yeah, it was dumb. But I realized it immediately. The equation is never balanced when calculating the remaining money versus my expenses. I suggest you research a store where you can have foreign currency exchange with the lowest charge.
Credit cards are your ticket for convenience and could be your lifesaver once you have consumed all your cash. Yet, beware of the charges for every transaction you make. It's painful to see those foreign transaction fees – added up to the services and goods I used purchased. Besides, if you are getting a travel credit card, be wise to choose the one with the lowest annual fee. Lastly, check if your credit card is accepted by the local stores in the country you're headed to.
Personal safety – Going to foreign countries, you will meet different people. Be sure to check the local's behavior. Are they scammy, polite, or hospitable? Make sure you can avoid extortion like scammy taxi drivers and sellers.
Look at your destination as a location.
Accommodation -It is much cheaper to book reservations ahead of time. First, ask yourself what do you want to visit? After deciding, it's time to book the accommodations. For your convenience, book a hotel near a public transportation hub in the middle of every attraction you want to visit. But keep in mind that we always pay convenience. Hotels near transportation hubs are typically more expensive.
Transportation – You have to know how you would be moving from place to place ahead of time. Do research on how you can use their public transportation. Avoid hiring taxis as they will surely consume up all your money instantly. You can look for promotions on their local transportation websites so you can save more money and spend it on things that matter more.
Climate – The countries far north or south of the equator have four seasons while others near the equator only have two. The countries that have shorelines are typically humid. You must know that when humidity mixes with cold-weather produces a more chilling effect. Then, humidity together with hot weather gonna make you sweat a lot. Prioritize comfort over swag, I guess.
Navigation – Pro-tip. Before your flight, download the data of your destination in Google Maps installed on your smartphone. Google Maps is very much useful when navigating everywhere. Downloading those data beforehand shall save data credits from a local network carrier sim card or pocket wifi.
Sources of information
The research will be your reference in making the itinerary and preparing the travel fund. I listed below the sources where I commonly do research for any of my travels:
Accuweather – has local and international weather forecasts from the most accurate weather forecasting technology featuring up-to-the-minute weather reports. Have an idea of the temperature and climate of a specific place using this website or application.
Tripadvisor – the world's largest travel platform which helps hundreds of millions of travelers each month make every trip their best trip.
Youtube – Discover the place through the videos of the experiences and reviews of some travel vloggers.
Google Maps – I browse the map to know the attractions, transportations, and accommodations in one glance of sight. Google Maps allows me to check the best places to go, stay, and eat.
Travel blogs – once I discovered the best places to visit, I now check the reviews and guides from travel blogs. 
Second Tip for Solo Travel: Prepare the budget
This could be the most crucial part before booking your first solo travel. Your finances will be your deciding factor on how long, how far, and how exciting your solo travel could get. Do your budget checklist while you research your destination, and do not forget to compare the prices of your accommodation, food, transportation, and tours.
After you have made your reservations and allocated a budget for each meal and activity, all that is left to think about are lesser things with a lesser value like souvenirs, etc.  
Be realistic – during your travels, always stick well to your research and only to what you planned and need. During your travels, you might hear about beautiful places you missed to check during your research. Skip it in the meantime. You can always revisit the country and see it next time?
Do not be impulsive – this is my biggest problem when I travel. Whenever I see cool gadgets, I easily fall into temptation. That leads me to overspend and consume the savings I do not plan to use.
Get travel insurance – this is something you should consider when traveling. Travel insurance will be your safety net from unfortunate medical expenses and other travel-related emergencies that could ruin your trip.
Fund allowance – bring an extra 30% of your total computed or projected spending. This could be handy in case of changing plans and itineraries.
Traveling Solo 3rd Tip: Book early reservations
The early bird gets the worm. Get the cheapest deals on booking accommodations, transportation tickets, and tours. Early reservations, for example, in hotels, will allow you to pick not only the most affordable rooms but the most beautiful ones too. Like, the rooms with a balcony have the best view of the city.
This applies to transportation too. If you book plane, train, or bus tickets early, you get more options which is the most affordable time to fly and where is the most comfortable seats to take.
I remember my first solo travel to Vietnam when I book my hostel three months before the actual trip. I availed myself of accommodation for just below 2 USD! Then, when I rechecked the hostel a week before my flight, it became more expensive at 7 USD.
Even though the quote "Time is gold" is short, it is definitely true!
4th Tip for Solo Travel: Create flexible itineraries.
What's good about solo travels is that you can change your itinerary anytime you want. There is no someone you should consider, just yourself and your pleasure. However, it is not always the case.
You cannot just be impulsive and go where you want to without considering factors like distance, time, weather, and the price of moving from one place to another.
Creating itineraries will help you maximize your trip and minimize the cost. It will ensure that you will not forget the activities you want to experience. At the same time, it helps you identify your priority destinations. It shall help you determine the essentials to bring too.
Lastly, travel itineraries will help you pack your stuff in your luggage or bags. With that, you know where you'll be going day after day, and you can arrange your clothes, shoes, and travel accessories in your luggage in order. All the stress of unpacking and packing your stuff when transferring from place to place will be gone!
Solo Travel Tip Number 5: Use public transportation.
Vietnam was the destination of my first solo travel, and it was midnight when I arrived in Hanoi. I am torn between immediately getting a taxi or waiting for the sunrise and taking the bus during that time.
I wanted to get a taxi because I wanted to get some decent sleep before exploring Hanoi in the morning. Yet, I am thinking of saving my money too.
As I thought about what to do next, a taxi driver approached me and offered me a 20USD ride to my hostel in Old quarters. Worried about being scammed, I refused the offer.
So, I went around the area instead and luckily found a seat where I could stretch my legs and sleep. My alarm woke me up at 6, and thank God, my baggage was still complete and untouched.
I moved out of the airport, and I stayed at the waiting bays for the buses headed to Old Quarters. A trip from Noi Bai International Airport to Hanoi costs less than 2USD – a budget saver.
As I waited in the loading bay, I met another traveler from my country. She was doing solo travel as well. The bus came an hour late, giving us a short time to chat with each other and discuss our plans for our Vietnam trip.
I learned that she loves Vietnamese food, and it is the one that made her visit Vietnam.
Then, when the bus came, the bus conductor welcomed us and surprised us. He was not an ordinary conductor as he was our instant travel guide. He introduced us to Hanoi and everything we should know about Vietnam, like the culture, people, and attractions.
Overall, using mass transportation will only reduce your expenses but will also immerse you in the culture of the place you're visiting. It will allow you to meet other travelers and locals too.
Traveling Solo Tip #6: Blend in with the people.
Blending with other locals and travelers in a foreign country is quite reasonable. It conceals you from the eyes of a few wrongdoers, and it will help you be treated nicely.
"You should blend in wherever you travel. For instance, when I am in New York City for leisure travel, I always wear a jacket and tie instead of a striped sports shirt. It is amazing how well you are treated." – John Amos.
Blending in with people is just a form of respect. It is one of the golden rules of traveling.
"I think that blending in is the best policy. When I travel abroad, I realize that I am a guest in someone else's home. The best way I can respect that fact is to try to immerse myself in their culture, language, etc., to the best of my ability. I wouldn't be traveling abroad if I didn't want to experience another country and explore the beauties that the country has to offer." – Tammie
Blending with locals and other travelers is very easy. Just act normal, do not bring or wear too many valuables, and dress appropriately.
Tip #7 for Solo Traveling: Make friends with locals.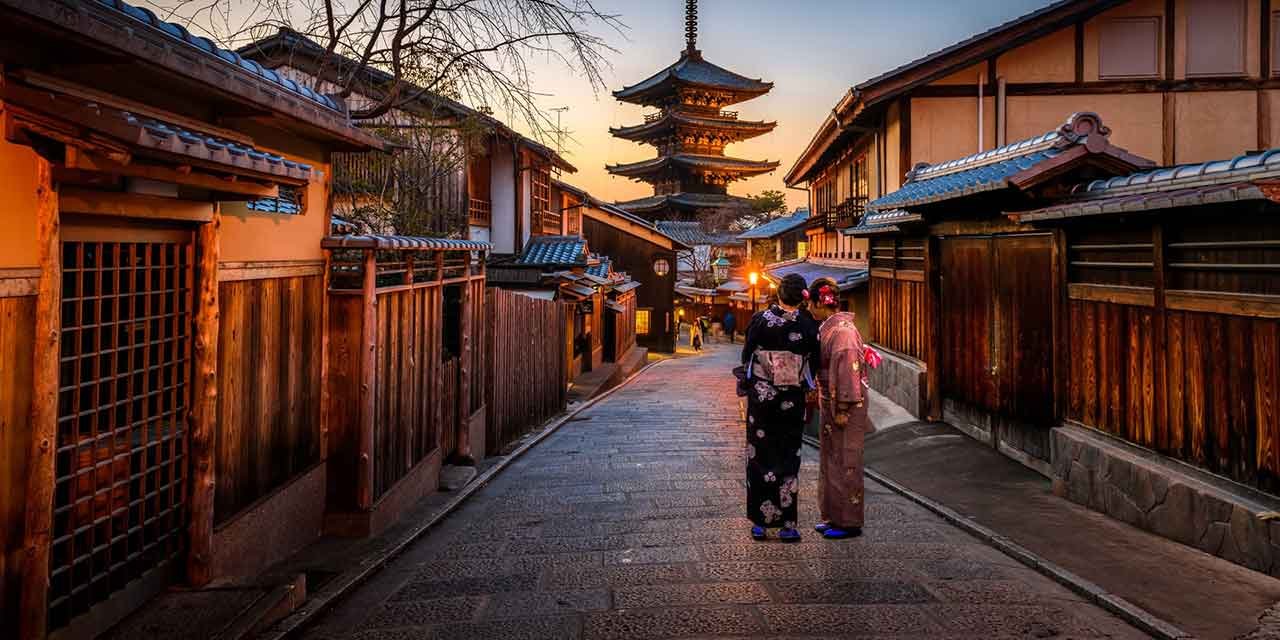 Traveling is a way of learning. It will teach you about the world, its current status, and the beauty of having differences. It will teach you how to be independent and be compassionate as well.
It will open your eyes and mind to many possibilities that you never knew existed. It will show you the essence of being a human being from history, culture, and the people themselves. Making friends with a local, even just for a bit of time on your path to your destination, is one way of doing it.
Besides, your local friend could give you tips you missed from your research. Like, such as how to get the cheapest ride to somewhere or where the best coffee shop is nearby. Above that, how great it is to have friends around the world? However, we must still be careful about our safety. Be not too trusting and be smart enough to know what's real and what is not. People are all good in nature, yet some circumstances will make them not.
Solo Travel Tip #8: Get a guide.
Traveling solo is frightening, especially when you do it for the first time.
But, you want to have this life goal. You want to prove to yourself that you can, that you can overcome your fears of being alone. Getting a travel guide could help you. Though it is not always necessary, and it depends on different scenarios.
When you are with your guide, you will surely learn so much about the culture and the history of the place that you will visit (as they are obliged to). Travel guides usually know how to speak English. They will reduce the language barrier, especially when you travel in a non-English speaking country. Thus, moving around, buying things you like, and asking for the food you want with a local won't be that frustrating.
Travel guides usually know about the best restaurants and local cuisines about the food. It will be your chance to discover that super delicious tummy-satisfying local dish! Lastly, your travel guide shall orient you in the norms that they practice in their country – helping you avoid embarrassing cultural mistakes. For example, when eating, making conversations, etc.
Solo Travel Tip #9: Keep your essentials safe.
Getting lost, being scammed, losing our stuff, or accidentally destroying them are the shittiest things that could happen to us when traveling. They ruin our day, of course. Worst, they could bust the whole trip.
Separate your funds into two different places. Common, do not risk all-in on a single pot. Having a coin purse and a wallet provides you and your funds a safety net.
Cover security codes of your credit/debit card. Today's world is getting trickier and smarter. Some people could take a photo of your credit card and use them to buy stuff online.
Make copies of your important documents. Your identification is as valuable as your funds. Bring a copy in your luggage and your travel bag.
Bring a thief-proof bag. An expensive one is not necessary. You can buy a bag with deep pockets or has security features like hidden zippers. It will set you carefree, not worrying about the thieves while you travel and wander around.
Have a case with a strap for your phone and cameras. Protect your devices, especially those you use to get photos and videos. Memories are the best things you will have when you travel, don't forget to capture them and cherish them.
#10 Most Important Tip: Introspect during your Solo travel.
Tell me, why do you want to solo travel? Do you want to move on from a painful past? Rest from tiring work? Are you lost in so many different ways? Is it self-improvement, a better version of yourself? Proving that you can, is it? Or do you only want to relax and breathe?
Traveling will give your mind a break, space, and peace from everything that bothers you. It will impart you with new ideas, a new horizon to look at, an escape, a brand new hope you can hold on with. But all of these are just ingredients that could help you build an answer.
At the end of your successful solo travel, you will feel one of the most satisfying sensations.
There will be this sense of accomplishment, a sense of new realization, growth, and independence. But don't let them be just sensations. Let them sink in.
Use the ingredients and these sensations you acquired to transform you. To become stronger. To become wiser. Ultimately, it is growth that we all want; and only you, yourself, in your solo travel, could make it.
Save it on Pinterest.