About the Author of the Blog
---
Hello, my name is Eljon, and I'm the author of Engineering Travels. I love traveling and making memorable moments. In the middle of the pandemic, I quit my high-paying engineering job and started to follow my passion.
The name of this blog, "Engineering Travels," came from my profession (electronics engineering) and my passion. Yes, it is. But, it is more special than just a conjunction of "Engineering" and "Travel." 
---
Engineering Travels is about "designing" and "creating" journeys beyond just visiting places and feeling good. I want to help people learn history, get inspired, make their dreams come true, and create unforgettable moments that they can cherish for the rest of their lives!
I love lakes, mountains, and historical places. My passion is to discover the most breathtaking and historical destinations, the places where the most unforgettable moments and memories are made. Do you love those places too? If yes, great! You arrived at the right place.
If you want to know how I came up doing travel blogging read my story below. 
---
The 10 years of my life in ~8000 words
Engineering Story
June 15, 2011 – College
I can't believe it has been ten years since I entered college. It was the day that I can still remember so vividly up until now. I was so lost on the campus, looking for a room called "NR" just to find out that it was the college's auditorium.
The time flies so fast, you agree?
My first two years in college were a bit of an emotional/social challenge. It was the first time I was separated from my high school friends – the people I'm really comfortable being with. I had to find new friends, deal with brand-new personalities, and adjust to a whole new environment.
Actually, it was not completely easy. We attended math classes as early as the first semester of our first year in college. Analytic Geometry and Solid Mensuration were the two head-scratching math subjects that welcomed us to the world of engineering.
They were already a challenge, but higher year students told us the real challenge was yet to come. The days we took the math subjects were the start of the death of my brain cells and body clock. LOL. Man, those days were the first wave of college's sleepless nights.
All I know is that I'm not smart. It has always been my hard work… or the techniques I developed for studying which worked all the time. It was the thing that made me pass the quizzes and exams every time. Some of my classmates say I am intelligent, but I never agree.
Inside my head, I always wished that I was "really smart." So, I don't have to spend time writing complicated formulas a HUNDRED TIMES just to memorize them. OR, read a paragraph of a theory twice or thrice just to understand them.
My first two years in college turned out fun and easy despite math. Thanks to my talented and bright classmates who were so generous in sharing their knowledge. Every homework, project, and even exam would feel twice harder without them. I'm so lucky to have a few of the smart kids of our batch be my friends.
My newfound friends are not only intelligent and responsible, but they are also hospitable. In the Philippines, we have fiestas every year. These guys never forget to invite everyone in the class to come to their house and celebrate the fiesta. During fiestas, we partied like crazy. We sang on karaokes while we drank bottles of local brandy.
Some threw up, some just passed out in their chairs. Regardless, those were some of the best days of my life, which I will never forget.
I consider our generation to be one of the luckiest. Why? We are the first to own smartphones, and these allow us to capture moments as many times as we want. Of course, the wackiest and the funniest moments did not escape.
Back then, I own an iPod Touch 5th Generation and a Blackberry. My iPod Touch recorded more than 15,000 photos and videos, which are now safely stored in my Google Drive. Sometimes, when I miss them, I peek at the pictures in my drive and send random pics to my college friends.
In the Philippines, an engineering course lasts for 5 years. It extends for another 6 months for a licensure examination. So the 2 years I mentioned a while ago are just a third of the overall story of my engineering journey.
The real challenge came right away in a summer class after the second semester of our second year in college. The class subject was about applying everything we have learned in our two physics classes from the previous years.
Though the class subject was only about the "basic" voltage, current, and electric resistance, creating an electronic prototype was difficult. Applying the concepts is simple but developing your own printed circuit board, soldering the components, and making it work is painful and costly.
In that eight-week summer class, I learned how to visualize the flow of electrons jumping from one atom to another, how the electron flow slows down if there is an electronic resistance, and so on… I really appreciated what my engineering program is all about. And it helped me prepare for the main engineering subjects plotted on my 3rd to 5th-year prospectus.
It was during that time that I realized that knowledge is addicting. Knowing how our stuff work feels so incredible! That is the most beautiful thing I "realized" about studying engineering.
A series of ups and downs. 
My third to the fifth year of college were years of series of ups and downs.
First Academic Failure
It's funny how I cried alone on the roof deck and punched the wall of our engineering building when I learned that I would be retaking a class.
It hurt much. As an Asian who excelled academically in high school and in previous years in college, this failure felt like a big miss. My parents will surely get disappointed. Worse, our tuition fee was a luxury!
The second time I took the subject, I ensured that I would no longer fail. I even passed it with really high grades.
Success
Ever since I failed that subject, I have promised myself that I will do my best to excel in all others, no matter what! Three semesters passed, and I made it to the dean's lister. This time, I got the second-highest GPA among everyone in our batch.
I could not honestly believe that I had made it! Not only because I've redeemed myself but also because it awarded me a discount on my tuition fee. It even balanced out the amount I spent on repeating a subject. I was ecstatic!
Love? Infatuation?
At the same time that I aimed for redemption, I developed a feeling for a girl I met at a debut party. Man, it was the first time I've conversed with someone until 3 am, sending long paragraphs and everything! It was her I've given the first chocolate bar filled with feelings and admiration.
God, I miss the feeling of falling in love.
However, things did not work out for us. I think we were really not meant for each other, and I understand why.
We were like tangent lines. We were the persons who had one chance of knowing each other and then parted forever. We had different goals and priorities, so eventually, the spark faded. You know love is *insert a relationship/love advice*
I was busy redeeming myself, and she was busy with her studies… end of the story. LOL. Let's move on.
Enthusiasm to help people
By the way, I was also an officer of an organization (IECEP-DLSL-SC) back in the day. For two years, I participated in the planning and executing of our organizational programs. Some of them are team buildings, outreach, and institutional awarding events.
I have created videos, invitations, and souvenirs for these events too. It was when I realized that I had the potential for creative visuals.
Serving people is something I really enjoyed too. I felt glad when the events we prepared turned out successful, especially when the people enjoyed the event. Seeing smiles or hearing laughter brought me joy.
Balancing my work in the organization and my studies was never easy. Most of the time, I only had 4 hours of sleep. Regardless, I really liked what I was doing – that kept me moving and serving.
Passion for Electronics
The terminal year of our college journey came. I was still an officer of our organization by this time. It's the year that we made our thesis – our graduation ticket.
Perhaps this was my/our most tiring year in college. In electronics engineering, our theses are not only about acquiring data, analyzing them, and creating results. We design prototypes (hardware and software), usually expensive and time-consuming.
Here is what we do in a thesis: we study components, apply principles, and figure out how they could work together. Designing it is. Then after we create the schematics, we build the prototype and embed a program on it. Lastly, we write documentation.
But it does not end there! Testing and calibration follow. You are lucky if you could immediately test your prototype after building it.
Sometimes shit happens: you burn an expensive component that takes two weeks for a replacement to arrive. There are times a capacitor explodes, seldom but possible, you can be electrocuted.
The worst is when you finished assembling the prototype, and it turned out malfunctioning. A computer program simulator says it shall work. But, in reality, it is total crap, and you don't even know why!!! It's more painful than being electrocuted by 220V AC. LOL.
A few times, I complained. All because it was really depressing. But I assure you I've done hard work 99% of the time. Hard work is what I only have – my only talent, I guess?
I have set aside my love life, computer games, all the leisure that I used to do. I put all my time and dedication into the project.
I have to mention that I was so blessed to have a thesis team with an edge on all aspects of the project. I was the programmer, Terence was the hardware master, and Rio was the guru for research and documentation.
There are times we miscommunicated each other, but we were able to fix misunderstandings right away. These two are very responsible and hardworking. Until the end, I know they have exerted their best too.
After a year, all our sacrifices and hard work paid off. In a recognition ceremony, our thesis was awarded three titles:
Best Project Study / Best Thesis
Best Documentation
People's Choice
I'm not saying that I played the "biggest" part here. But, I think what made one of the successes of our project was my eagerness to create my first-ever device. Honestly, it has been my dream ever since I was a kid. And it's the sheer force of will and passion, I say, that makes you achieve your dreams.
Still, I would not be able to do it without my two mates. I am sure that they have exerted effort more than what I know.
Unwavering faith
After graduation, I moved to Manila with my 8 classmates to prepare for our licensure examination. We rented a room on the third floor of a small apartment building near one of the well-known universities in our country.
In the Philippines, getting a license is such a big deal, putting you under pressure. Here's why:
First, you will carry the "name of the school." The quality of education of each university in the Philippines is usually defined by their students' licensure exam passing percentage.
Second, if you are from a conservative province, everyone in town knows that you will be taking the board exams. It's shameful if you fail, you will be judged instantly.
In my case, I fell under both categories. But for me, they weren't such a big deal. All I wanted was to pass the examination to make my family proud. I also wanted to prove that the money they've invested in my education has a good outcome.
Yet, that kind of outcome is not easy to achieve. The licensure examination is about the entire engineering program. That's overwhelmingly 5 years of knowledge!
Worse, examinees will only be asked 400 questions, divided into four exams. Any score lower than 70 in any of the four exams means failure already. Finding a rightful resource of review materials that match the trend of the questions in the actual exam is really critical to getting licensed.
There were times within that six months when I felt like I was losing my mind. It's just impossible for my mind to absorb such an amount of information.
There were days that I was just on the roof deck of our apartment, studying for 16 hours straight. Regardless of the weather, I stayed in front of the books.
The entire six months weren't that so serious. There are bits of fun we do every week. Every Tuesday, the eight of us in the room throw a mini party with boxes of Dominos Pizza.
There goes my love for pizza.
Also, our review classes were epic! There were tons of jokes told in between boring topics. I cannot remember any review lecture where we did not laugh even a single bit.
Then every Thursday, we went to Mendiola to attend mass and pray the novena for Saint Jude Thaddeus. It was the third thing I have given great dedication to. Saint Jude is the patron saint of the hopeless cases. He is known for helping students pass the board exams.
I never missed a single Thursday going to this church. I have even memorized the Latin songs and some prayers! I think it was the part of my life I created my "deepest" connection with God.
During each novena, I prayed for our whole batch to pass the exam. I also asked God to let us accept whatever outcome we make.
Since those were the days I stayed away from home for the first time, I also started praying to God to protect my family. I asked Him to make us happy, healthy, strong, safe, and sound. Also, to give us more time to spend with each other to grow in love together. Finally, to be with Him always.
I have never felt so much peace after a sincere and humble prayer.
A week before the examination, I stopped caring if I was gonna pass or fail. I stopped worrying about whatever people will say. If I make it, great, and if I do not, this is just not mean for me. Always in my mind, God has better plans if I fail.
They say your doubt and nervousness are your main enemies when taking an exam. It triggers mentalblock. One way I avoided them was through prayers. It worked.
The day of the examination came, and I just let things be. Here's what was on my mind minutes before the actual exam: 
Confidence: "For six months, I have studied tirelessly. I have learned everything that I need. I will pass this examination." (I never thought of the topics that I did not finish studying)
"Superstition isn't real." (In the Philippines, it is funny how people think that a haircut will make you forget the things you've studied)
Basically, it's all confidence and trust in myself. The second item is just nothing if you are from another culture.
A week has passed, and the results were released. Everybody was hyped. My Facebook feed was stormed with congratulations posts. I immediately went to our group on Facebook to find the link to the list of new passers.
My heart was pounding hard as I opened the list of new passers. My hands were dripping wet as I typed my name from the find box of my laptop's browser. E… L… J… I jumped out off our sofa after the third letter of my name.
My father was in front of me, and I did not help myself not to hug him. I told him softly, "Engineer na po ako, tay." (I'm an engineer now, dad)
It was a sweet success! All hard work and sacrifices have been paid off. I was happy, but it did not reach the ecstatic level like what the previous passers had told us. The happiness slightly went off when I heard that some of my friends did not make it.
Reality After College
March 1, 2017
This day is a holiday in the city where I worked. I was not at home nor with my friends. I was looking for another job in another part of the metro.
"I did not study to the death of my social life just to clean machines in a factory," I said in frustration as I passed by the company I was currently employed. I was gritting my teeth, literally.
It was the first challenge I faced after acquiring my license. And that was really an ugly experience! I felt humiliated, actually. But, I moved on quickly by finding another job.
Again, I was filled with determination. But this time, it was all about finding another job that would nurture the skills I had developed during college.
Twenty-three days later, a technology company hired me as an associate software engineer tasked with data engineering. Legit, I'm so happy that I escaped my previous job.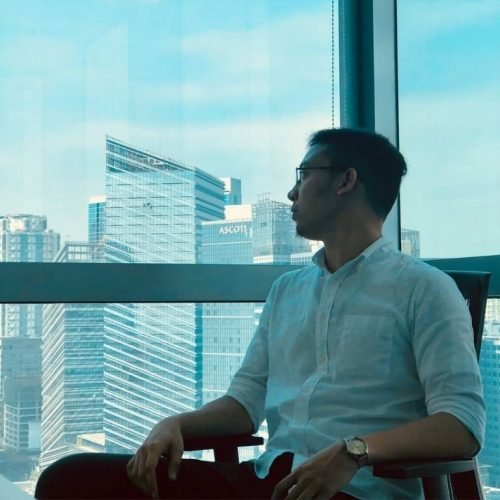 This time, I no longer work inside a factory but in my ideal office. We were in the middle of the newest business district in the country, and the view from our office windows was stunning.
I felt like a real professional. I was wearing nice clothes, and we were interacting with clients. Our team followed Agile methodology, and every sprint planning felt so festive with food and drinks.
I felt so dignified after my first job.
At the same time, our managers were very considerate. I did not feel any stress from them. What's even better? Twice or once a month, they give us free sumptuous lunch meals. During those days, I've eaten most of the most delicious meals in my entire life.
You know, the food tastes twice better if it is free. Agree? LOL.
We also had fun activities and not just work. Our team-building events were fantastic! There was nothing that I could ask for besides one thing: a job as a real electronics engineer.
I missed everything that I had in college. I sensed that I needed to use the knowledge I had learned in the past 5 years of my life. I felt the need to practice my profession. The license, which I labored for 6 months, must make sense.
Besides, I know it was the field where I could excel. I was passionate about it, as well. There were other things that I considered as to why I wanted to find another work. But, my well-developed skill in electronics/firmware was my main reason. I was also thinking, if I'm gonna start a career, I should start it right!
The thought haunted me for months. Until one day, I gave in, and I started looking for a firmware engineer job.
I was outside waiting in a queue for a bus ride home when I found a job opening for a firmware engineer. I will never forget what was written in its description: "join us and be one of the greatest engineers in the world!"
My hands were dripping wet when I saw the job. Primarily it was because of the crazy humid climate in the Philippines, but my excitement for this job made the sweating worse.
Without hesitation, I tap the apply button on my phone. I received an interview schedule days after.
I will not forget the technical interview with the British CEO and the onsite get-to-know interview with the French VP. The company was still a start-up, so the top officials were the ones who asked questions.
Man, it is impossible to explain the feeling when I was interviewed by the CEO. I was nervous, but I was filled with amusement, excitement, and disbelief! It was the first time I had a conversation with someone so technical in our field. By then, I already knew that I would learn so much from this company.
The day of the onsite interview came. I arrived at their office, and I got disappointed. Their office was just a polished warehouse, though. It was the total opposite of the office I used to work at after my frustrating first job.
However, my eyes glittered when I saw the electronics in the boxes, shelves, and tables in their office. It was the time I found out that I could barter the luxurious office just for this job.
Quitting my current job was absolutely one of the "hardest" decisions I've ever made in my entire life. It's just so hard to leave the people you've been with for a long while. Besides, it was my comfort zone already!
April 2, 2018
This was the day I started my new job with the start-up company. It was the day when I pulled the wheel of fate a little too strong that it stopped on the total opposite side of life, changing my perspective on life forever.
In this start-up company, I was given the title of firmware engineer – my dream job. However, it was not given to me as soon as I started working. There was a mistake that happened, though, and it took eight months before things were finally set right.
This dream happened in exchange for everything I enjoyed in my previous work.
From a modern office located in the middle of a bustling city, I moved into a warehouse beside a river in an industrial park. Whenever I look at the windows, I no longer see skyscrapers but trees and unmaintained vacant lots.
Honestly, I missed the hotel-like comfort rooms, the scenic skyline of Metro Manila, and the fast elevators.
Previously, I went to the office neat, straight out of a comfortable airconditioned bus. This time, every day, it seemed I could already drip the sweat from my shirt by squeezing it. You know, I had to hop on 2 jeepneys, 2 tricycles, and walk for 15 minutes just to reach the office.
My taste buds were really excited to eat whenever it was lunchtime in my past work. This time, I cloy the taste of the meals repeatedly served every other day. Literally, we were in the middle of a closed area, where you need to ride a car just to buy decent meals.
But, you know, it was only at the start that I felt discouraged to go to that kind of office (excluding the transportation). I loved what I was doing and what I was learning.
I worked with electronics, and I programmed the microcontrollers. Everything we did in this company was the same as the stuff we did in college. Including the documentation! Then, After I made my second device work, I felt a small joy in my heart that I longed to feel again.
Working with the company was both a humbling and fulfilling experience. But, it wasn't always the case.
In my previous job, I used to be on a team where we collaborated and shared ideas. We executed plans and finished projects using Agile Methodology. In this company, I was a one-man team handling 3 projects. I was working with them all at the same time, with deadlines defined by a client call.
It was complete chaos. I was culture-shocked with 220V of stress and mismanagement. But, I just cannot blame the start-up for not having a working system. It was still a start-up company… what should I expect?
I continued working tirelessly despite the lack of a working system. I did everything I could, enduring all the painful events until I met my limits.
Short but fun trips with friends
However, even before I felt complete burnout, I went out with my friends to different beaches and resorts. Just a typical life of an early adult.
In 2018, our first getaway was in Puerto Galera, located in Mindoro, Philippines. It was just a bus and one boat ride away from our hometown.
The trip was 3 days long, but since I had just joined the start-up company, I only enjoyed 2 days of it. On the third day, I was back in the office while they continued meeting foreigners in the bars.
It was a special weekend with my friends. We talked about the future and our dreams while we watched the sunset. We also had fun, of course, we did not miss the nightlife. To have the people you can trust, connect with, and dream with is such a blessing worth more than a million dollars. 
Also, in 2018, we went to another beach in our country. We used an old delivery car to go to our destination this time. The road trip turned out to be an epic countryside drive, breaking traffic rules and breathing the freshest air from the rice fields.
Again, we watched the sunset at the beach and talked about our lives and work. Night came, and we drank bottles of gin and ate bags of snack meals. With liters of alcohol in our system, we sang and danced on the beach, not caring what other people might think.
It was absolute fun! Even though we have enjoyed similar drinking sessions many times before, this time was a bit special because we had it at the beach. Partying at the beach felt like we had more freedom than when we did it at our friends' houses.
These kinds of moments let me breathe from the stressful work. Like, after each and every beach we visit, I return to the office 100% mentally and emotionally rejuvenated.
These that I have mentioned above (together with my other short trips) were just a part of the ups and downs I experienced in 2018. Well, it was mostly: down-down-down-up down-down-down-up cycle. In short, I was barely surviving.
Because I loved my work, I taught myself to love all the soul-killing challenges given to me. I needed to find the means not to quit my dream job just because the working environment frustrates me. I started listening to podcasts and reading books and websites about self-development and growth.
Reading self-improvement books
It was the time I discovered the Mark Manson website. During my long commute, Mark Mansons' articles filled my phone screen. I've read Paolo Coelho's The Alchemist and Mitch Albom's Tuesdays with Morrie too.
These writings taught me well, and they changed how I perceive life. I am fascinated by the idea of Personal Legend from The Alchemist. Then, I will never forget the message of Tuesdays With Morrie: Living a meaningful life.
Listening to meaningful songs
There were times when I could not read during the commute. So I listened to meaningful songs instead. Here is my Spotify playlist about living inspired. There were other songs that I've already removed, but essentially, most of the songs that I've listened to stay in the playlist.
I have another playlist called Figure Life Out. This playlist is similar to Living Inspired, but I think the songs here have a deeper meaning. 
Coffee with real friends
Another thing I did to help myself survive work was the long coffee sessions with my office friends. I could not imagine my whole life in our start-up company without them. Together we shared the same pain; together, we comforted each other.
But despite everything I have tried, I still failed to escape the cycle. It was tiring. I was drained empty. I was no longer motivated to go to work. I think I had mild depression…
Passion For Traveling
Just before 2019, a friend from my previous company called me. He asked me if I wanted to join them in Sagada. Without hesitation, I said, "yes!"
You can check what I've experienced in Sagada from one of my blog posts. But essentially, it was a trip to the most beautiful place in the northern Philippines that introduced me to the wholesome benefits of traveling. Our trip to Sagada snapped me out of depression or whatever thing it was.
 I was more than amazed by the things I saw and the things I experienced in Sagada. The blue soil, mountains, waterfalls, and so on. It gave me an incredible and unexplainable feeling I've never felt ever before.
I was happy. I felt free.
One of the memories from Sagada that I will never forget is the sweet release I had when I sang and played the guitar in Sagada Cellar Door. It was the first time I played guitar in front of people I barely knew. I was carried away by the beautiful camping-like moment we had in the middle of the woods.
Sagada made me feel so alive.
I was fixated on the beautiful things I experienced in Sagada, so I promised myself that I would continue traveling for the whole of 2019. "I will travel every month, with at least one destination per month," I told myself.
Though I traveled, I did not quit my job. I used every weekend, holiday, and many of my vacation days to come and see different places.
Here is the list of places I've visited in the year 2019: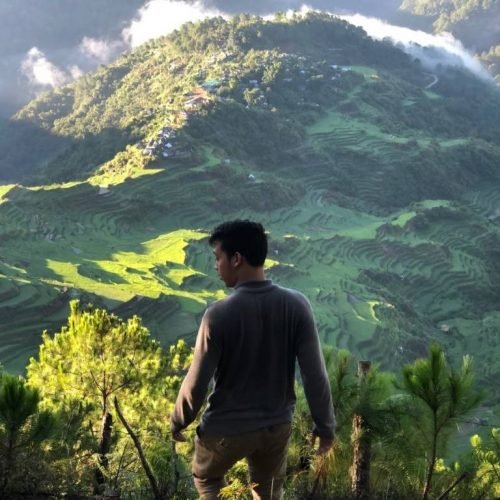 Philippines
Ifugao Rice Terraces, Banaue
Batad Rice Terraces, Banaue
Maligcong Rice Terraces, Mountain Province
Mount Fato, Mountain Province
Mount Kupapey, Mountain Province
Mount Pulag, Benguet
Baguio, Benguet
Manaoag, Pangasinan
La Union, Pangasinan
Mount Pinatubo, Zambales
Nagsasa, Zambales
BCG, Metro Manila (Discovering hidden gems)
Caliraya, Laguna
Pansol, Laguna
Lipa, Batangas
Calatagan, Batangas
Chocolate Hills, Bohol
Panglao, Bohol
Loboc, Bohol
Cebu City, Cebu
Moalboal, Cebu
Badian, Cebu
Oslob, Cebu
Osmena Peak, Cebu
Sumilon Island, Cebu
Taiwan
Taipei City
Sun Moon Lake
Hualien
Yehliu Geopark
Taichung City
Taroko National Park
Vietnam
Hanoi
Sa Pa
Ninh Binh
Hong Kong (2nd time)
Singapore (2nd time)
Yes, traveling is expensive. But the things that I discovered and lessons I learned are truly priceless. I listed three of them below, sharing the rest of them in another blog post.
You will never be alone.
One of the most beautiful experiences I had from traveling was meeting like-minded people. There will always be people you will meet along the way who can understand you… your mindset, your goals, and your ideas. You just have to be active in finding them.
Conquering your fear.
Once you conquer a fear, you will be unstoppable. I remember I was afraid of heights before I tried canyoneering in Cebu. But after I jumped off into the water from my first cliff, I never wanted to stop trying another.
I learned myself.
Traveling allowed me to introspect and ask myself questions that only I could answer. Usually, I enter my mental abyss during a flight or a long bus ride. But, there's one thing for sure, I always soul-search whenever I hike.
Believe me, there were many things that I learned from introspecting. Jumping down into my "deepest" thoughts helped me create a plethora of realizations.
Mostly, these realizations were about the things that I was doing wrong. They range from how I deal with people and how I've been pursuing happiness. I'll mention two of them below:
Impressing people was the first thing I realized I needed to stop.
Honestly, I am ashamed to admit that one of the reasons why I wanted that dream job was to impress people, especially my classmates. I wanted to show them that my work matches the things we studied in college… to show them that our five years of pain did not go in vain for me.
Another thing that I realized is I must stop wasting time.
After seeing beautiful places and witnessing unique cultures, I realized that there's just a lot of beauty in this world to see. Not visiting these fantastic places is absolutely one of the most regrettable things that I can do for myself.
Aligned to the intention of coming to beautiful places is to spend quality time with the people I genuinely care about – my family and friends. I want to travel with my family or friends and see awe-inspiring spectacles. I desire to create memorable moments with them.
When those came to my senses, I decided that I would no longer spend time on things that would not let me travel. I have also decided that I will no longer do something that won't let me spend more time with my friends and family. I must stop spending time on things that won't help me achieve my dreams.
Ultimately, we only have around seventy years to live. Today is just the time we need to travel, live our lives and show love to the people we care about.
November 2019 – going back to my story…
The year was almost over, and I had visited nearly all the places on my bucket list. I have also realized/learned the things above I've shared with you…
I was just back to the office from a one-week local trip, and I knew I'd returned to my "normal" life again. Yeah, that life of an overworked, underpaid employee struggling to hold on to his dream job.
Yet, on that return, I found out that I could not bear the system anymore. The scenarios inside our company weren't changed since the day I started working with them. Sadly, it even worsened. I was so fed up.
With all my new desires, I felt that I was already wasting my time there… It was painful to stay in the company. I really wanted to quit the job.
However, it was impossible to find another job with matching roles in our country. It was crazy. I had no other option but to stay and attempt to change the system.
For several weeks, I tried very hard. I raised the problem, and I suggested a few solutions. I tried to convince everyone to institutionalize our work. Yet, I only fell into despair.
"Perhaps, the world is indeed imperfect. We could not just have it all." I told myself.
The Turning Point
January 27, 2020
I was back in the metro with a brand new job in a more decent-looking office. There, I got a new role, slightly different compared to my previous job. There were no more prototypes, just pure embedded systems and programming.
In the first two months, I felt happy and contented. Even from the start, I recognized high growth in my career. I learned so much, including two new programming languages; there were loads of training.
The day I started working, I was immediately treated to one of the most famous Korean restaurants. They also gave me a free milk tea. I really missed the working culture in the city, though.
My new officemates were so friendly and nice, too! When I needed help, they quickly responded. Then, when we had fun activities, almost everyone was actively participating.
But, most importantly, they promote a work-life balance – perfect for my plans for the entire of 2020.
I created the plan in December of 2019, and I spent more than a week completing it. The outline of activities was so detailed, like, every long weekend has a trip plotted on it. Every month, I have another goal to achieve. I was so pumped and excited to accomplish everything!
I even told myself that 2020 would be my year. "A new decade, a new year, a new productive me!" I said to myself. I was more than determined to travel and create memorable moments with my family and friends.
As much as I can remember, here are the things I wrote on the list:
4 mountains to climb/visit (Mount Pulag, Mount Mayon, Mount Apo, Mount Maculot) 
4 international trips (Japan, Thailand, Malaysia, Indonesia)
4 local trips (Davao, Siargao, Albay, Rizal)
Spend time with family/friends during non-travel weekends
Learn at least 3 new skills (Not specific, but I aimed to learn: a new programming Language, investing, and blogging)
Stay Fit (1 hour of fitness activity per day)
Find a girlfriend (Yes, this is included! But I do not require myself to do so if there's no prospect)
Sadly, the list is now gone because I've deleted it already. You'll later know why… or based on the dates, I know you know why.
But, for the first time in my life, I felt that I finally had a direction in life. There was so much enthusiasm and eagerness in me. I even thought that 2020 would be the time of my life. Until…
March 11, 2020
The World Health Organization declared Covid-19 as a pandemic.
March 12, 2020
One by one, different places in our country started falling like domino blocks into lockdown, starting from our capital region where I was currently working.
The government cut all the transportation lines, and we were forced to stay at home for weeks. If it wasn't for my mother's connections, I would not be able to come home to our province.
For the first two weeks of total lockdown, I hoped our country would contain the virus. I was hanging on high hopes that our lives would return to normal after a month.
The lockdown was extended several times, and the situation did not improve. Based on all the news I had heard from the three months in quarantine, I knew that my plans for 2020 would no longer come true.
It was heartbreaking. But, the worst is yet to come.
In the following months, after weeks of strict lockdown, I've experienced severe anxiety – the thing I never told anyone until now as of this writing. I could not sleep as thousands of thoughts ran into my mind every single night. Sometimes I shed tears on my pillow at 4 am because:
First, I fear that I'm losing the best years of my life. I am in my mid 20's, and I thought that this is the exact age I should be making the best memories that I can cherish when I turn 60.
Second, I fear that CoViD-19 will infect my family and me. I just could not lose anyone yet without creating memorable moments with them.
Third, I felt like a "huge" part of my happiness was taken away. I just love traveling, and it is the only thing that I do for fun. I missed all the stunning sights and spectacular natural wonders I witnessed.
I stayed out of Facebook for several months. I wanted to eliminate the anxiety-triggering over-information shared by everyone from everywhere. Instagram became my escape instead. Well, there was Tiktok, but… it just did not fit my personality.
As you may know, Instagram contains millions of travel photos and videos. It served as my beautiful distraction from the current ugly reality. While I was scanning the discover tab of the Instagram app, I found an account pretty much full of photos of the mountains.
Because I love the mountains too. I decided to message the account owner to learn more about these places. We bonded instantly by the time we had our first conversation.
Our conversation has brought us to many different mountains. It started from the stories of our first hikes to the mountains that we climb inside ourselves. It was fantastic! Even though it was all online, I've never met anyone before who resonated so much with me.
Our friendship has grown so much within a few months. Until we agreed that we were each one's best friends. We shared memes and funny videos of the stupidity of other people. Even the story of the most embarrassing moments of our lives!
This guy has helped me battle my anxiety by diverting my thoughts to lots of travel-inspired conversation and fun online content. One video that he shared that I will never forget is Elina's PCT (Pacific Crest Trail).
Here's my favorite part of Elina's PCT video series:
Here, I was hard hit by Elina's words:
"A lifetime of memories fit into a single experience, an experience that pushed you to your limits, limitations you acceded to create moments that shaped you.
With something like this, we take lessons away: Maybe a stronger sense of self. Maybe the realization that we are so capable of so much more. More adventure, less comfort. We are looking for growth, for meaning, for something deeper…
And sometimes, the things we find weren't even what we're looking for."
Elina, in her video, just summarized the "exact" thing that happens to a person whenever that person hikes/travels. It is the idea that I want to share with my family/friends that I could not put in words.
My best friend shared Elina's PCT Videos with me a few weeks before the worst part of living in a pandemic came: I was infected by CoViD-19. I am thankful that my family and I survived and were not hospitalized.
I will not explain in detail what we have experienced. However, it certainly traumatized and stressed us badly at home. I even suffer from minor hair loss after. I do not know what precisely caused it, but I know it has something to do with my worsened anxiety. I had never experienced it ever in my life before.
I think CoViD-19 and my tiredness from extended work from home working hours also created an effect. Before I got sick, I did not mind working for 10 to 14 hours every weekday and a few hours during weekends. There's just a lot of workload, and besides, I had nothing else to do but work.
Regardless, I was not really feeling better anymore, both mentally and physically. It seemed I needed a very long break to recover. So I quit my job and let myself breathe.
A New Direction: Blogging
December 2020-present
After I quit my job, I immediately started my recovery. I jogged every day, and I started thinking positively.
I made a retrospect of the supposed "best year of my life," too. There, I realized that there was one goal from the list I created that still came true. That is, spending more time with family. It is just that after childhood, I never had so much time for my family until this quarantine happened.
Though I was still recovering, I felt spending time just "recovering" was a waste of time. I need to do something which can move me closer to my goals. Basically, these two goals are:
Be able to travel
Have time to spend with family/friends
So I looked for ways how I would be able to do both. Based on my experience, I am sure that it is not another 9 to 5 job. Hence I researched the ways to earn money online. It was the only way I knew which could give me the income and time flexibility I needed.
After reading many articles, understanding my past, and recognizing my passion, I decided to create a travel blog. And so, the Engineering Travels blog was born.
I had a lot of vision for Engineering Travels during its first month. Initially, I wanted it to become a blog that helps people learn about electronic devices used for traveling.
But later on, I realized that I would not enjoy reviewing gadgets used for traveling. Preferably, I want to help people enjoy their lives by traveling as much as I want to enjoy mine. It fulfills the purpose I know I was made for.
June 15, 2021
So far, I've already written 49 articles averaging more than 3000+ words in length. I have a goal of writing 150 blog posts by the end of 2021. I really hope to inspire more people and help them plan their travels.
For now, this is all I can tell. My story continues! Follow me on Instagram so we can keep up with each other. I share inspirational stories and travel photos. I will follow you too! Just message me so I can be notified immediately. 🙂
Inspiration for Blogging
Family
I am deeply grateful for the privileged life my family has shared with me. All their hard work, sacrifices, and dedication allowed me to dream and pursue that dream.
All I am now and all I have achieved in life are nothing without them. I am so blessed to have such a mother, father, and sister who are so selfless and very responsible.
I promise that I will do my best to repay all the love all of you have given me. I will do whatever I can to bring all of you to the beautiful places you desire to visit.
Best friend
Thank you for the incredible connection we share. I waited years to meet someone like you who has the same wavelength as me. I hope we can travel together after the pandemic and climb the most beautiful mountains in the world (our ultimate dream).
Future Wife
I'm so eager to meet you. I created this blog for you to know me. If you like what I share with the world, common, join me! Together, we'll make a happy traveling family, with our lives lived every single day!
Audience
Yes, you are my inspiration too. I hope you find my blog very useful. It will always be my pleasure to help you with anything about travel.