5 FREE & CHEAP ways to expand iPhone Storage while traveling
Are you also the type of person who always wants to capture tons of high-quality photos and record lengthy HD videos with your iPhone while traveling? If yes, we are in the same shoe! I bet the unexpandable memory of our iPhones is your problem too. But do not worry because now, you will discover free and cheap ways to add more gigabytes of storage to your iPhone.
I created these hacks from years of experience using a 64 gigabyte iPhone as my daily driver and camera for all my travels. I actually regret buying the smaller-capacity iPhone. But, what choice do I have if I have no choice but to save money?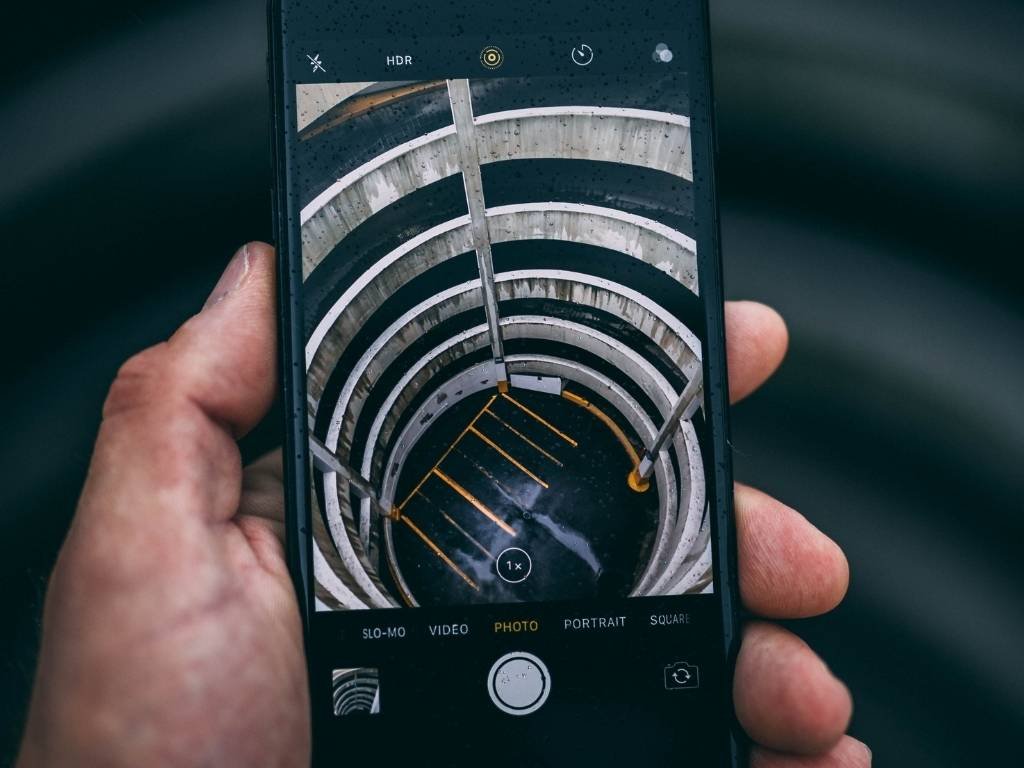 Some might say, living in the moment while traveling means leaving our phones inside our bags. I believe we can do both! Just don't look at the phone or camera all the time. Just kidding. It is just keeping memories is one of my priorities.
Option 1: Buy a cheap android phone.
It's funny how a hundred bucks of additional iPhone storage already costs a cheap Android Phone. Can't believe it? Let's take iPhone 12 as an example. iPhone 12 base model 64GB costs 800 USD. To get an additional 64 GB more to have a 128GB iPhone, you pay an extra 50 USD. And it costs more when you get the 256GB model.
With that 50 bucks, you can already buy a brand new phone which can store up to 32 GB of photos and videos. You can also find usable second-hand midrange phones for that 50 dollar price.
"So what if I bought an android phone? I could not use Airdrop to transfer my photos and videos to it." – That's not right. Of course, you can transfer media from iPhone to Android in just a few clicks. No computer is required. All that you need to have is a smartphone app installed on both devices. This is how it is usually done:
Find a media cross-platform transfer app from App Store and Play Store. There are TONS of media transfer apps out there, but I can recommend Xender and ShareIt. 
Install the media transfer app of your choice to your iPhone from Appstore and to your Android phone. 
Turn on iPhone Access Point or hotspot
Connect your Android to the hotspot
Once they are connected, open both applications from each phone. 
Set your media transfer app in your Android to receive mode. 
Lastly, in the media transfer app on your iPhone, browse and send the images and videos you want to back up or save.
That's it! Just wait for the transfer to finish, and you can now delete the photos and videos from your iPhone to free up space.
It's easy, right? After learning that this is possible, I never stopped shooting at 4K with my iPhone, and I no longer use HEIF.
What's more fantastic? These Android phones' storage could be expanded up to 128 GB for just only 20 bucks with a Micro SD Card! Not only do you get an extra phone to use in case of emergency, but indeed you also have a handy, very portable storage device.
Besides, you can also download and install cloud applications on these Android phones. They give you additional space where you can back up your media and automatically copy them to the cloud as long as it is connected to the internet. Speaking of cloud storage, I got a trick that can give you endless space for all your media without paying anything! See the following section:
Option 2: Register many Google accounts
Whenever we create a google account, we gain access to many of Google's free applications and services. A few of the Google services I use every day are Gmail, Google Keep, Calendar, and Google Drive.
I used to have Google Photos as my second backup for all my media because of the free and unlimited storage. But ever since Google announced that they would no longer continue the free service, I stopped using it.
Even though Google Photos was no longer free, we can still have space from Google to store our photos and videos. That is through Google Drive. For each account that we create, we get free 15 Gigabyte cloud storage where we can back up our media with no quality loss.
Usually, 1 minute of 4K at 30FPS takes up approximately 350MB. With that 15 Gigabytes of free storage from Google, we can store up to 45 1-minute clips of 4K videos – and that is already a lot for a day of traveling.
Though it might sound cheating, creating multiple google accounts to have many 15 Gigabytes of free cloud storage is actually valid. The best part? It is definitely free! Technically, you can back up as many photos and videos as you want as long as you create more accounts.
The two cons to this are the inconvenience of switching multiple accounts (tiresome to organize when you already have made many accounts).
Second, when you are in a location with no internet access.
Option 3: Use pocket Wi-Fi with a Micro SD Card reader.
Access to the internet when you are abroad could be really costly. Relying on cloud services like Google Drive or iCloud to back up your media from your every depleting phone storage will drain your data plan. Consequently, drain your money too.
When my uncle came home from the Middle East to retire here in the Philippines, one of the "travel devices" that I received from him was a portable Wi-Fi hotspot. I was to give back when I discovered that it was different from the usual pocket Wi-Fi we were using. I learned that it has a micro SD card slot, and quickly I got curious about what the heck it is for.
So I researched the brand (Huawei E5577Cs-321) and unit of the pocket Wi-Fi. That's when I figured out what it was intended for. At first, I thought it was just a card reader to act just like a flash drive when connected to a computer. But actually, it can be a wireless card reader that can be interfaced with our smartphones to transfer files through Wi-Fi.
These pocket Wi-Fi devices have a smartphone app or web app that manages the files stored in the Micro SD attached. You just connect your smartphone to their access point, open the app and log in with the username and password indicated on the device. Once you get in, you can do whatever you like with the device. You can change its password, name, data cap, etc.
But the most fascinating thing that I discovered is its capability to back up my photos and instantly free up my phone. It is already as good as having a cloud storage app on my phone. It's just the backup does not happen automatically. Manual selection of photos and videos and the trigger to back them up are needed.
Like cheap android phones, pocket Wi-Fi does not cost so much too. They are found in a dollar range equivalent to that iPhone storage upgrade.
Option 4: Buy a power bank with a Micro SD Card reader.
There is actually a better version of pocket Wi-Fi with a Micro SD card inside. It does not only give your iPhone an extension for media storage, but it is also can charge the battery of your iPhone. It is called the RAVPower File hub.
RAVPower should cost more than most of the other devices I'll mention here because it has many useful functions, especially when traveling most of the time. RAVPower Filehub combines a wireless router, card reader, power bank, file manager, and Ethernet Adapter.
It even has a USB port where you can connect your hard drive to backup your iPhone directly to your external hard drive. What's more impressive? You can do it wirelessly!
Most importantly, you can back up your files while charging. So imagine, even when you are on a bus going to your next destination. RAVPower Filehub is both charging your phone and freeing up space. Your iPhone will be fully refreshed to capture everything you want to record without the frustrating "Memory Full" and "Low Battery" prompt messages on screen.
Another impressive thing about RAVPower Filehub is it lets you watch and stream your favorite series and movies from it. With that, you can put all your gigabytes of movies from your phone to the Filehub instead. This will allow you to capture and record more photos and videos from the destinations you are headed to.
The only thing that disappoints me about the RAVPower is its lack of internal storage. Thus, you still need to buy a separate SD card (if you prefer not to use your external hard drive) to back up your photos and videos. It's another cost on top of the unit.
Option 5: Use an OTG drive
OTG flash drives are another devices where you can store all your movies and series to free up your phone for your travel media files. Here, you can also stream and watch them outside of your phone's memory. But, instead of being connected wirelessly, you have to attach these drives to the connection port of your iPhone.
The advantage of OTG drives over the wireless devices that allow you to store files is its dependency on an external power source. You can use these thumb-size gadgets whenever or wherever you are. Some also have dedicated smartphone applications that make them very easy to use.
There are variants of OTG drives that have multiple ports despite their size. Most of the OTG drives that I see in the market have a USB-A port too. It allows you to copy files to your PC much faster.
However, you must carefully buy OTG drives. Cheap OTG drives get frequent file corruption, which is totally a bummer. Beware, you might lose all those precious moments in an instant file corruption occurs.
Actually, I've experienced it one time when I was transferring travel photos. I just accidentally touched the OTG drive, and the copying process stopped. I tried to check if there was anything copied to the drive to know which part of my gallery I should resume copying. But I was surprised that nothing was copied, and the previous files I copied were gone! Thankfully I haven't deleted anything from my phone yet, so I did not lose anything.
Option 6: Cheap flash drive + OTG Cable
In the era before cloud storage, flash drives were the ultimate and most popular way of carrying data anywhere. Now, they're like diskettes from the past that were always left in the drawers. Who else would use it now if the cloud is so convenient to use? Well, travelers might still do.
But how? Well, iPhone users know! The dongles, of course. We can access these going-obsolete flash drives with the USB-A to a lightning port dongle. This is probably the cheapest alternative to expand our iPhone's storage, especially if we already have flash drives at home.
Yet we must still be cautious when using USB dongles. Since it has more tendency to move, it is more prone to file corruption. If you plan to use an OTG cable and USB flash drives in your travels, I suggest you do the backup process in a hotel or restaurant where you can find a flat and stable surface.
Conclusion
Traveling can swiftly deplete the storage of an iPhone with small media storage. But it is not a big deal to get bummed and stop you from capturing high-quality photos and videos. There are many alternatives that you can have, and some of them are even free!
A low-end android phone and pocket Wi-Fi with a Micro SD Card reader are the options that have a 50 USD (the price for the upgrade-to-128GB iPhone model) value to expand your iPhone storage. File transfer happens wirelessly.
You can also have an all-in-one device that acts as a router, card reader, and power bank. With an iPhone's small media storage and battery capacity, it shall solve your daily woes. It costs more, but it is worth it because of its compactness. You'll like it if you are a minimalist traveler.
But if you really want to save money and still expand your phone storage, flash drives are your best choice. File transfer on backup involves physical contact. So, you must be very careful not to move your phone while copying to avoid file corruption.